Combining tape laying with additive manufacturing to achieve lower coefficients of thermal expansion (CTE)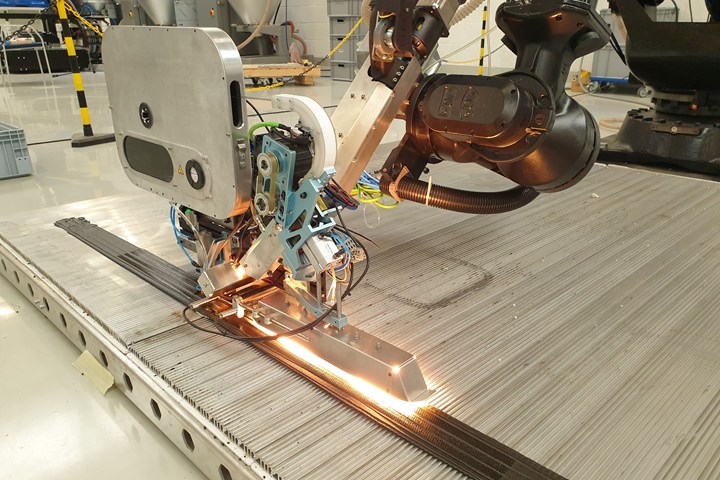 ATLAM
ATLAM combines continuous fiber-reinforced composite tape laying with large format additive manufacturing.
The toolhead for Advanced Tape Layer Additive Manufacturing (ATLAM) was developed by CEAD B.V. and GKN Aerospace Deutschland GmbH.
Click to read more about the ATLAM in the article on CompositesWorld.com.
Endless combinations of material properties
ATLAM offers versatility in part manufacturing as it allows for the local adjustment of material properties through the independent control of the extrusion nozzle and tape outlet.
The ATLAM allows changes in the type of tape reinforcement, width and thermoplastic matrix.This allows the ATLAM to enhance the flexibility of the printing process.
Tapes can be reinforced with high-performance carbon, glass and metallic fibers. This provides endless combinations where material properties, such as CTE, strength and stiffness, can be adjusted and tailored per application.