Automated Fiber and Tape Placement Machines
Mikrosam's wide range of  Automated Fiber and Automated Tape Placement machines are designed for flexibility, easy of use, and scale. Each head has Multi-Material capabilities and a range of configuration options. So, whether you're starting out in R&D setting and need a budget-scale solution, or entering into serial production and need high-reliability units, Mikrosam's work-cells will have you covered. They are re-configurable and upgradeable. We help you choose an initial configuration that is suited to scale and will not hold you down as you grow your presence on the market.
Mikrosam is unique in the automated fiber placement machine market as a supplier in that it also provides its machines with MikroPlace and MikroAutomate software.  MikroPlace software is a full CAD based part design software in which it is possible to create the part design from scratch or import a CAD model from another application such as SolidWorks or CATIA. The programmer can then make any adjustments ply by ply so as to improve the manufacturability of the part.  The design can be exported to any FEA analysis application to ensure that it meets the required load requirements. In the subsequent step, MikroPlace takes the CAD information and creates the necessary motion code to operate the machine.  This includes simulation, post-processing, and stress analysis.  This reduces the risk for the customer substantially as well as the overall initial cost and the long term cost of ownership.  This module allows the importation of CATIA files into the Mikrosam design software as well.
Mikrosam produces three different designs of these machines, enabling a precise match to the series of parts being produced.
TAURUS  –  Highest Productivity/Throughput
High-performance AFP and ATL unit for production configuration
Kuka Titan or similar Robot
High- or low-rail Gantry
AFP with 8, 16 or more tows
ATL up to 300mm
Automated Head Exchange
High-reliability unit for maximum performance
LIBRA  –  Versatility and Flexability
Starter production unit and advanced R&D setup
Kuka Quantec or similar Robot
High- or low-rail Gantry
AFP with 8, 16 or more tows
ATL 50-150mm
Automated Head Exchange
DISCOVERY  –  Ideal for Research and Development Labs and Academia
Multi-material R&D configuration
Manual head exchange
High reliability
Kuka Fortec or similar Robot only
Multi-tow or Single tow AFP
These systems are the most cost effective in the industry with the lowest total cost of ownership of any automated fiber or tape placement machine available on the market.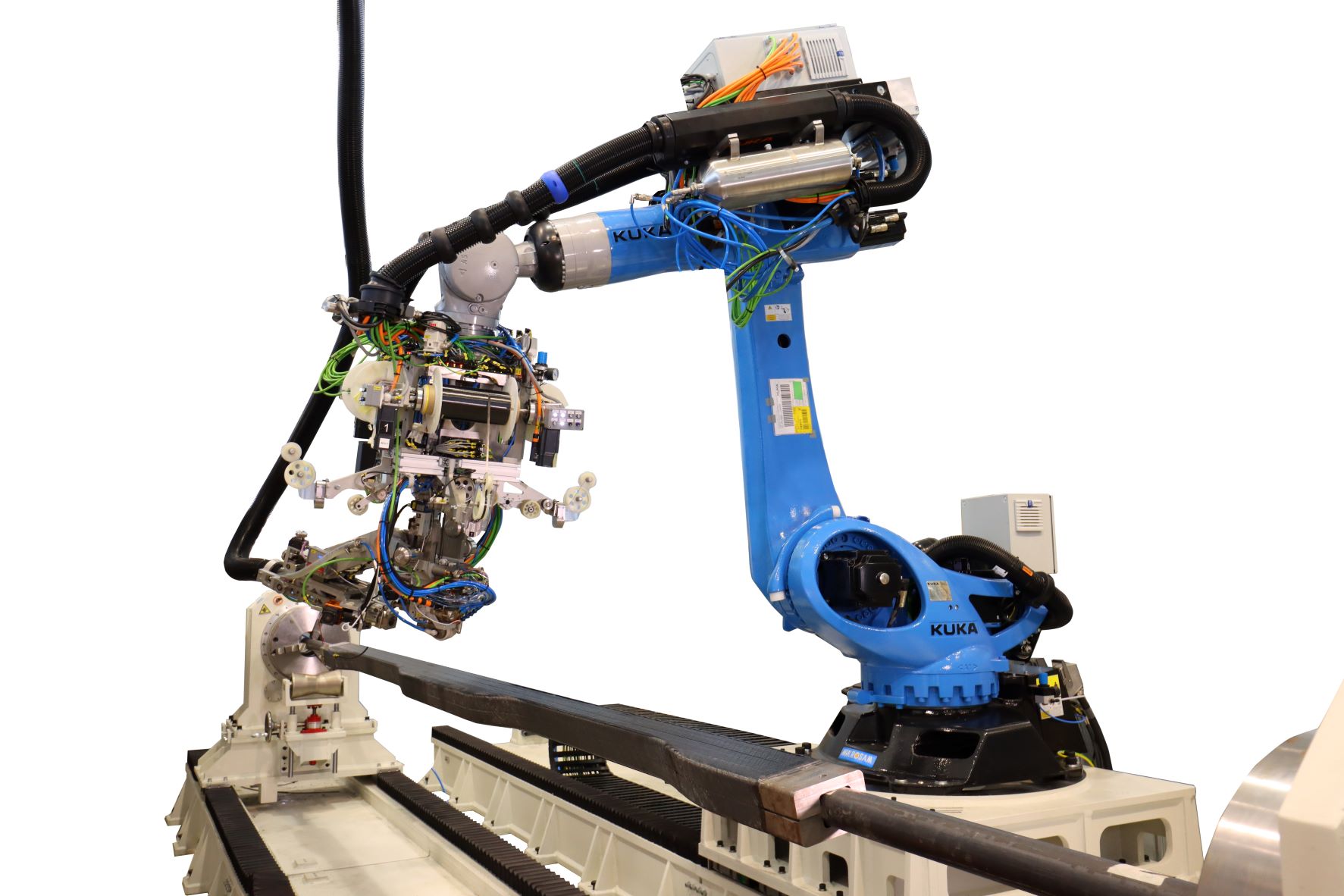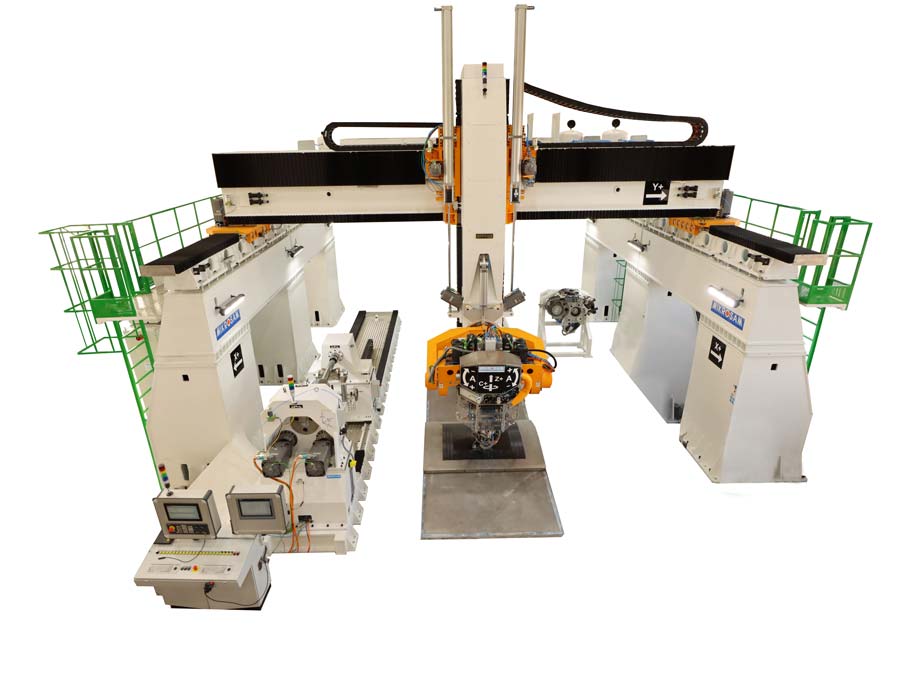 Key Benefits
Multi-material AFP heads for Thermoset, Thermoplastic, and Dry-fiber layup
Quick change IR and Laser heating
Automated Head Exchange in <3mins
Fast Bi-directional layup
In-process Layup Inspection System (IPLIS)
Leading thermoplastics layup with in-situ consolidation from closed loop feedback
First on market with dual-robot thermoplastics layup capability
Many complex composite structures that are currently being laid up and fabricated by hand are excellent candidates for
Mikrosam
'
s AFP/ATL machine
.  The incorporation of this technology replacing manual fabrication will result in lower cost and higher quality parts.  All of the parts produced on our machines will have a full part history record of the process enabling any required tracking after it is produced.