Automated Fiber and Tape Placement Machines
Mikrosam manufactures automated fiber and tape placement machines for the manufacture of highly contoured composite parts.  The machines are capable of high throughputs and high fidelity.  Mikrosam is unique in that it also provides its machines with MikroPlace and MikroAutomate software.  MikroPlace software is a full CAD based part design software.   It provides the tools to design a composite part that is gong to be produced on the machine.  Then, MikroPlace takes the CAD information and creates the necessary motion code to operate the machine.  This includes simulation, post processing and stress analysis.  This reduces the risk for the customer substantially as well as the overall initial cost and the long term cost of ownership.  This  module allows the importation of CATIA files into the Mikrosam design software as well.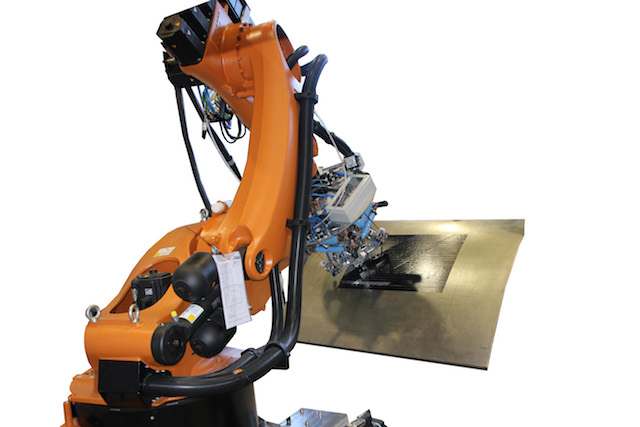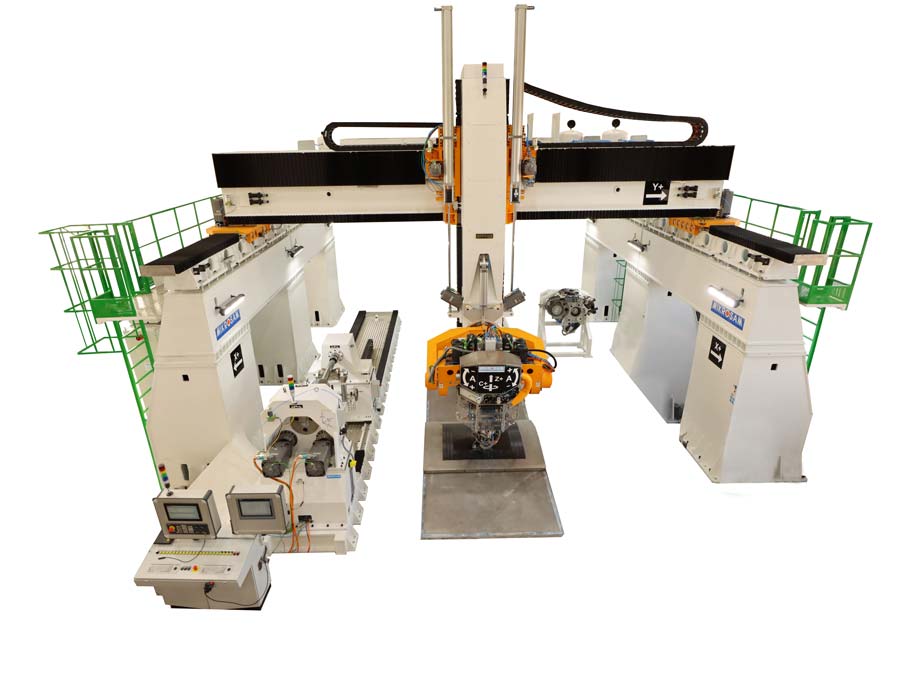 Advanced Features
• Multi-material head capable of processing thermoset, dry fiber and thermoplastics.
• Cut and add on the fly and Bi-Directional Layup
• In process inspection system available as an option to detect lap, gap and FOD
• Only company to develop Tool-less AFP machine to fabricate thermoplastic structures.
Many complex composite structures that are currently being laid up and fabricated by hand are excellent candidates for Mikrosam
'
s AFP/ATL machine.  The incorporation of this technology replacing manual fabrication will result in lower cost and higher quality parts.  All of the parts produced on our machines will have a full part history record of the process enabling any required tracking after it is produced.