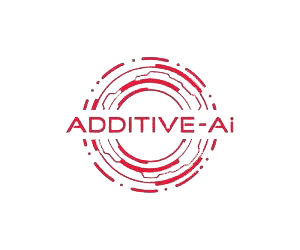 Additive AI provides portable CMM and contact metrology dual scan laser scanners that replace legacy manual measuring methods such as manual romer arms and CMM systems. ScanTech systems employ the use of advanced dual laser systems combined with photogrammetry to accurately measure and record dimensional and surface characteristics of various sized objects.  These portable CMM technologies also provide the ability to perform precise reverse engineering and 3D surface inspection. They can be used as handheld scanners or utilized with a robot to be fully automatic by placing a part into mounting fixture and initiating a scan. Our scanners are metrology grade packaged with Aerospace's top certification ISO9001 certified which is part of the AS9100 certification.
Composite 3D Scanner
Ultra-high Precision Metrology-grade 3D Solution
KSCAN composite series 3D scanners aim to bring our multi-functions into full play. The global innovative infrared parallel super large scanning mode, built-in photogrammetry system for large-scale objects, dual laser scanning with high efficiency and great details, compatible with portable CMM and automated 3D system. These types of metrology-grade 3D laser scanners will satisfy all your demands by high-precision non-contact 3D measurement solutions. ScanTech has always been committed to enhancing 3D scanning technologies these years, KSCAN composite 3D scanners get overwhelming advantages no matter in super-large or very tiny 3D inspection projects. These versatile 3D scanners offer a competitive 3D solution to avoid time-labor consuming.
​
​
3D laser scanners output hundreds of thousands of points per second, this gives a high density of points compared to a

 

probe based

 

system like CMM. Detect surface

 

variation, tooling , machined parts, 3D printed part inspection,