Composites Manufacturing Research & Development
Composites Manufacturing Research and Development are typically a crucial first step in developing a machine requirements document or understanding the complete ROI of automating the manufacture of a part or raw material.  This is usually done in the context of a well defined trade study with clear stage gates and objectives. 
Composite Automation is partnered with multiple companies that have the ability to help customers develop manufacturing processes and materials.  These capabilities include fabricationg tools, slitting materials, producing prototypes, performing inspection, etc.  Bring your problem to us so we can brainstorm a process development or trade study program for you.
SERVICES
Mikrosam's Institute of Composites and Robotics is located adjacent to their Headquarters in Europe.  The R&D laboratory has a wide range of R&D equipment and we have performed R&D for NASA as well as other clients at the lab.  The machines available for process development cover all of the technologies Mikrosam provides: 
Automated Fiber/Tape Placement (AFP/ATL), Filament Winding (FW), Prepreg Making, and Prepreg Slitting
. Mikrosam's team of composites experts engages directly with clients to understand the objectives of the research, help design the process development experiments and then invites clients to join, participate and observe the experiments.  It's like having your own R&D equipment and personnel in your company.  This enables clients to perform manufacturing and materials process development while reducing risk in the design of a part or selection of a machine intended for production.
Thermoplastic Insitu Consolidation using AFP/ATL with laser heating
Thermoset AFP/ATL trials
Prototyping including tool production
New product development
New technology development
Comparative analysis of concurrent technologies and machines
Programming, testing and merging motion and process control platforms
Software engineering
Retrofitting
Technical consulting
Machine and software operation training
Machine maintenance training
Market research
MACHINES INSTALLED IN THE R&D LABORATORY AT MIKROSAM:
SERVICES
cevoLab – the FPP Competence Center
At the cevoLab, Cevotec's Fiber Patch Placement Competence Center, customers can develop their application with Fiber Patch Placement utilizing Cevotec's technical experts and equipment. Testing and validating fiber patch technology for individual products is risk free. A full understanding of the manufacturability of a candidate part along with projected ROI can be distilled from the process. The comprehensive services include product development both for prototypes and for series production and extends from initial planning and design to the production of dry fiber, prepreg or multi-material laminates. The process also completes the development of a machine requirements document enabling the eventual procurement of a system.  Depending on the requirements, Cevotec can offer both full-service options and the flexible integration of customer teams, to implement knowledge transfer at an early stage.
Individual application development

Machine customizations

FE-simulation and laminate optimization

Prototyping and small-scale series production

Tailored patch grippers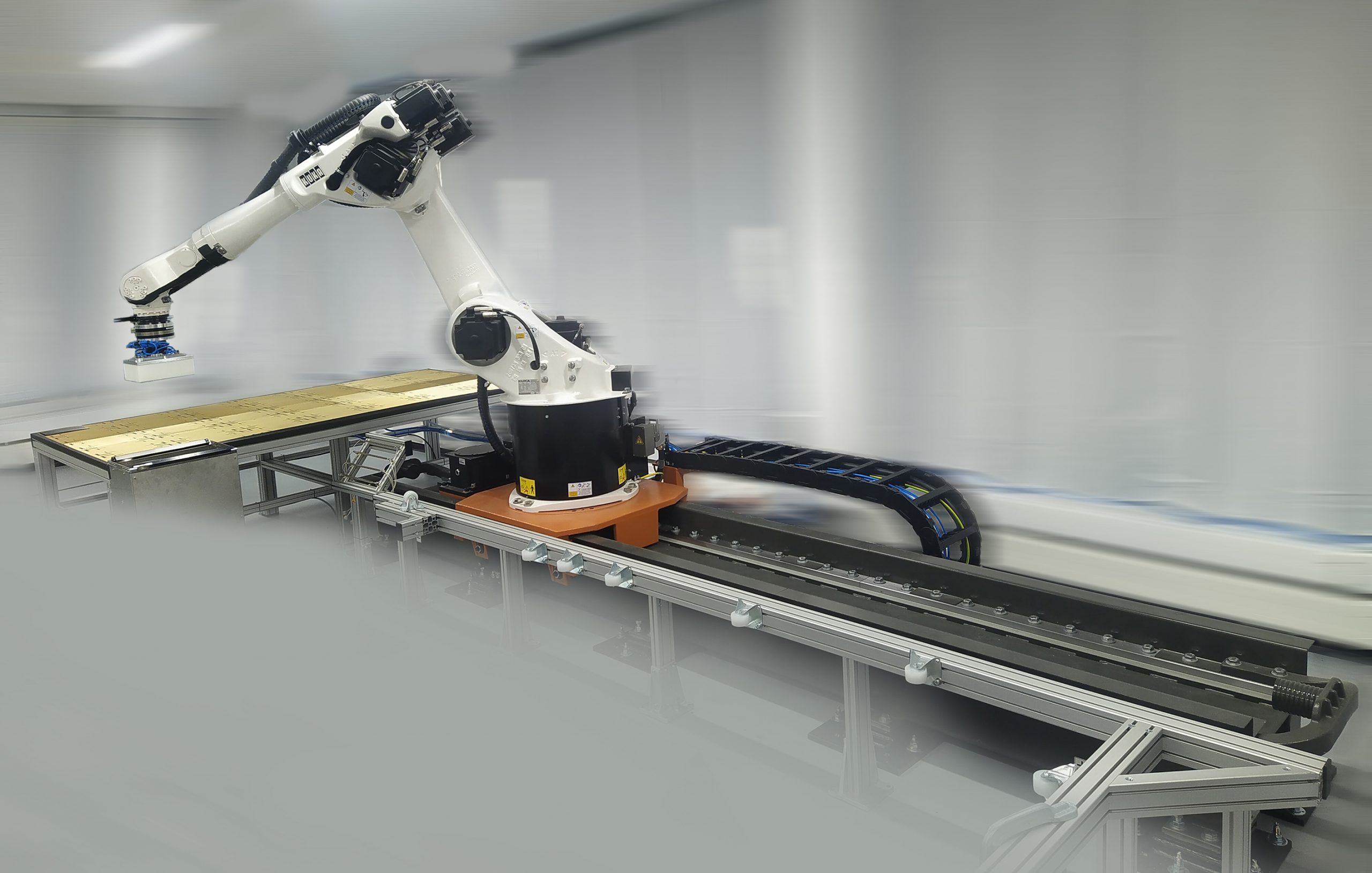 Proof of concept and prototype projects for parts already in production that needs automation or parts that are already designed and need to be industrialized
Developing complementary automation technologies to support Fiber Patch Placement such as novel grippers or feeding units
Materials evaluation to determine suitability for use in Fiber Patch Placement.
Throughput and waste analysis
ROI analysis

Equipment maintenance & support services

Software maintenance & support services

Machine and software operation training
Equipment Customization
Based on the developed application, Cevotec can customize Fiber Patch Placement systems to customer requirements. This includes, as necessary, adaptions to the process, the robot configuration, the gripper technology, or the quality control systems. Of course, all adaptations are reflected in the Artist Studio software's digital twin of the production system.

Cevotec SAMBA System and Software
CONTRACT SLITTING & REWINDING/SPOOLING SERVICES
Our affiliate company, ICE, provides contract converting services for your prepreg materials using IMC slitting and computerized traverse winding systems in an environmentally controlled room. ICE Precision Slitting Computerized spooling with liner if required Precise Tension Control
Converting Machines on Premises

SERVICES
Contract Parts Inspection Services
Our inspection centers provide application-specific state-of-the-art instrumentation and automated systems that are utilized to solve known throughput and efficiency issues faced in the composite manufacturing sector, helping manufacturers meet their rate commitments.
Arcadia provides inspection of composite airframe components at its Nadcap certified facilities in Punta Gorda, Florida, Bethsalem, Pennsylvania and Tallassee, Alabama.  Our Florida facility also provides inspection system optimization, consulting, design, upgrade, and integrated system manufacturing.(These Engineering Services are not covered under the Nadcap and AS9100D Including ISO 9001:2015 NDT Certified Services)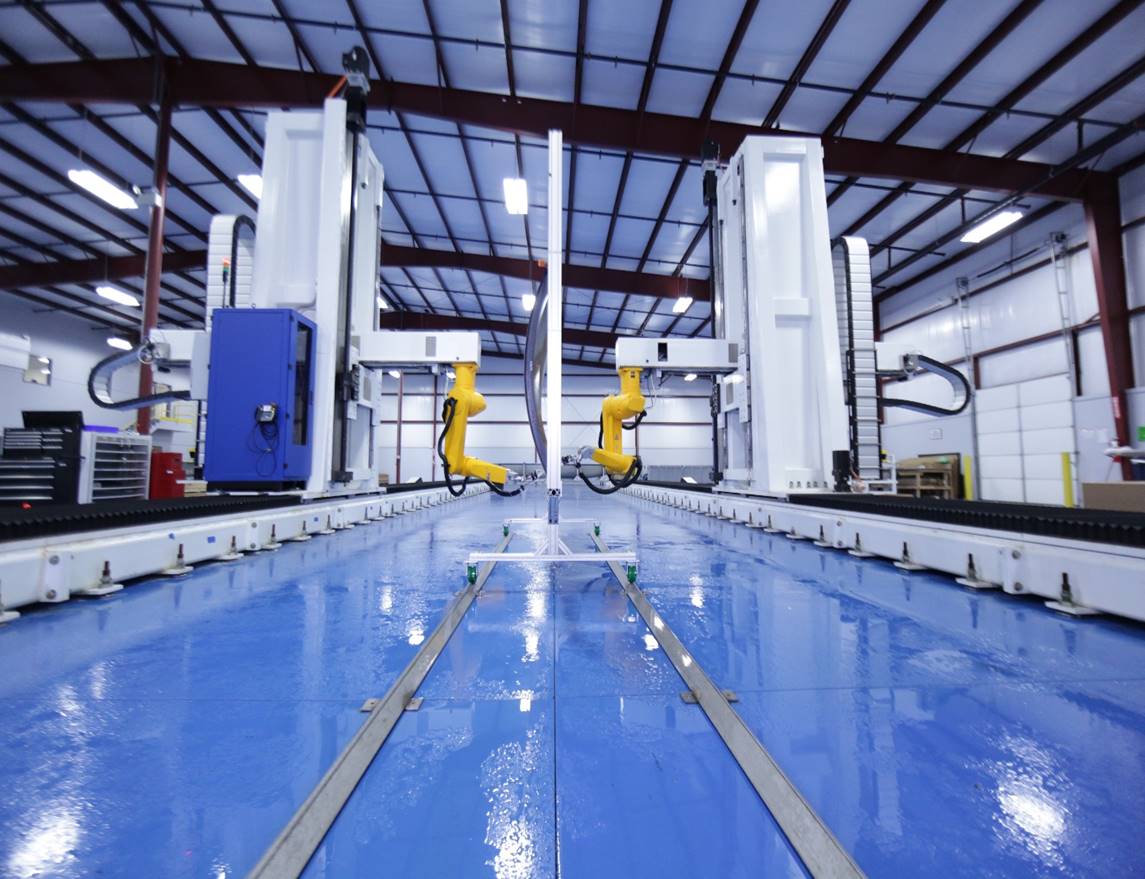 SERVICES
Manufacturing Process Development/Machine Requirements Definition
Composites Manufacturing Consulting Group specializes in helping customers define new trade studies that lead to new composites manufacturing processes.  The services include defining process development activities, business case validation, ROI analysis, market analysis and developing machine requirements documents.  Ultimately, the client is able to submit RFI/RFQ documents to solicit proposals on equipment.  CMCG can stay engaged to develop lean manfacturing process to improve OPEX costs and to maximize ROI.