Excellence in Custom Machine Automation Solutions
Excellence in Custom Machine Automation Solutions – ONExia is a manufacturer of custom automation equipment for use in the composites manufacturing sector.  Having a long history in the application of motion controls ONExia excels at abstracting unique one of a kind machine solutions to meet specific requirements.  Their skills include integrating complex motion controls, PLC, HMI, vision and other technologies and then supplying them as turn key systems.
Custom Machine Automation Solutions
ONExia Aerospace is a devoted portion of our staff that focuses on tooling and custom machines for industry specific applications.
We offer a variety of custom machines and tools designed for applications in the aerospace and composites industry. Our engineers put the end-user first by making these tools and machines easy and ergonomically safe to use.
Company Highlights
Member of the Association for High-Technology Distributors, Motion and Motor Control Association and Control Systems Integrators Association.
Project engineers are fully and continually trained on the latest technology products.
Continual training results in reduced risk level for both ONExia and our customers when it comes to custom machine building.
ONExia provides detailed proposals going into each project that outline how selected products will meet the needs of each application.
We have designed, built and commissioned over 250 custom automation machines.
Our projects range from very small to over one million dollars in size with varying levels of complexity.
As a responsible machine builder, we carry a custom Errors and Omissions Insurance Policy that further protects our customers form unforeseen problems regarding project success.
UNIVERSAL ROBOTS INTEGRATOR
Packaging Automation Solutions
AEROSPACE & COMPOSITES MANUFACTURING
Rotor Blade Carts
NO TOOLS, AIR, OR POWER REQUIRED
The ONExia Blade Cart is a docking system that makes rotating and transporting blades safe and easy. Common logistical issues and operator fatigue are simultaneously eliminated.
By utilizing the blade's center of gravity, the cart's balanced, silicone-free design provides effortless rotation without the need for tools, air, or power.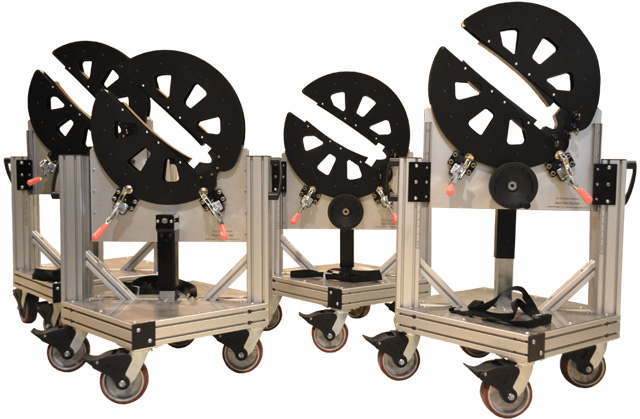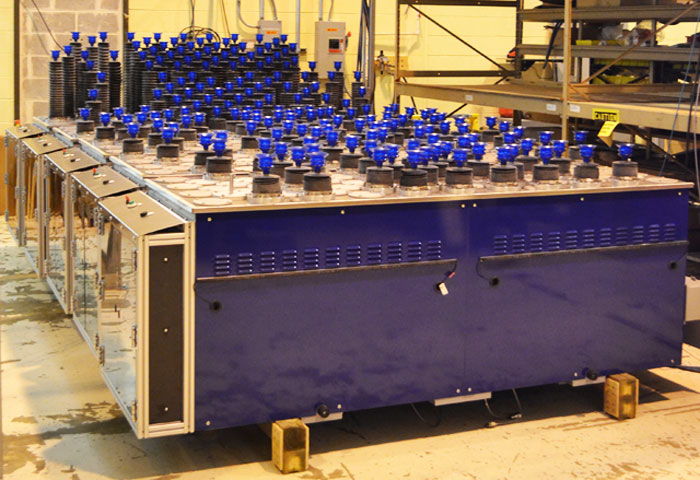 Universal Holding Fixture
ONExia has specialized in precision positioning and customized automation for over 25 years. One of our more innovative solutions is the Unviversal Holding Fixture used in composites manufacturing.
This flexible tool approach adds to our customer's bottome line through reduced tooling costs, reduced storage, quick changeover from part to part, higher throughput, and efficient space utilization.
Laser Light Tower
FAST & SIMPLE LASER TEMPLATING
ONExia's Laser Light Towers make projecting a laser template fast and simple. Built to various heights the moveable tower makes it easy to display the image through a Virtek Laser other style OLT unit.
Our custom towers give the user the ability to move the projection system in ways that standard tripod systems cannot accomplish.