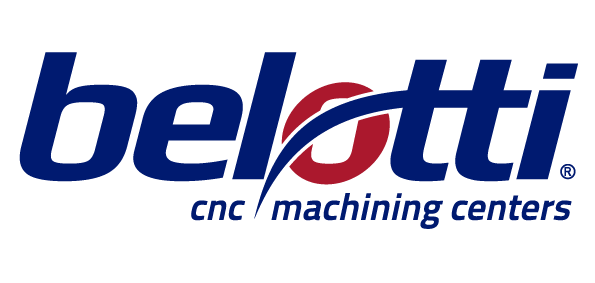 Belotti 5 axis CNC machines are recognized as the world leader fabricating a full range of solutions for the machining or finishing of various advanced materials such as fully cured thermoset and thermoplastic composites structures and aluminum parts.  Belotti manufactures 5 axis gantry CNC machining centers, Large format 3D thermoplastic printing systems, water jet cutting systems, ultrasonic core cutting systems, and beam saws.  

Belotti Advanced CNC Machines for Composites
Belotti brings a rich series of high performance multi axis CNC machining solutions to the composites manufacturing industry.  Below are a few of their applications.  They have the following unique machines:

Large format 3D thermoplastic printer with machining capability

Dustless ultrasonic cutting of various composite core types of material(send us a sample!)


Waterjet cutting

Material handling and automation


Automated drilling systems
Contact us with your application.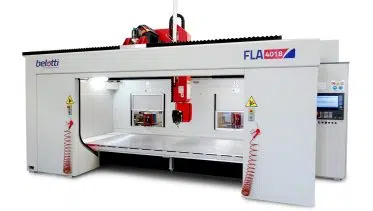 Biesse 5 axis CNC machines
This is a video of the Biesse Materia CL trimming a Thermoformed component performed with 5-axis head on a gantry.  It is also being used on composites.
Materia CL is a range of versatile, compact, 5-axis gantry style CNC machines designed to meet a wide variety of high-speed machining applications in relation to the milling of advanced and compound materials and special or stratified resins for mould models, thermoformed elements, unusually shaped three-dimensional elements, and components for the aeronautical sector, boats and the car industry.
All the experience and DNA of BIESSE is brought to the Advanced Materials market segment to help customers with the most effective and technological solutions.
This machine sells for approximately $350K.  Support is based in Charlotte, NC.  Come visit our showroom!